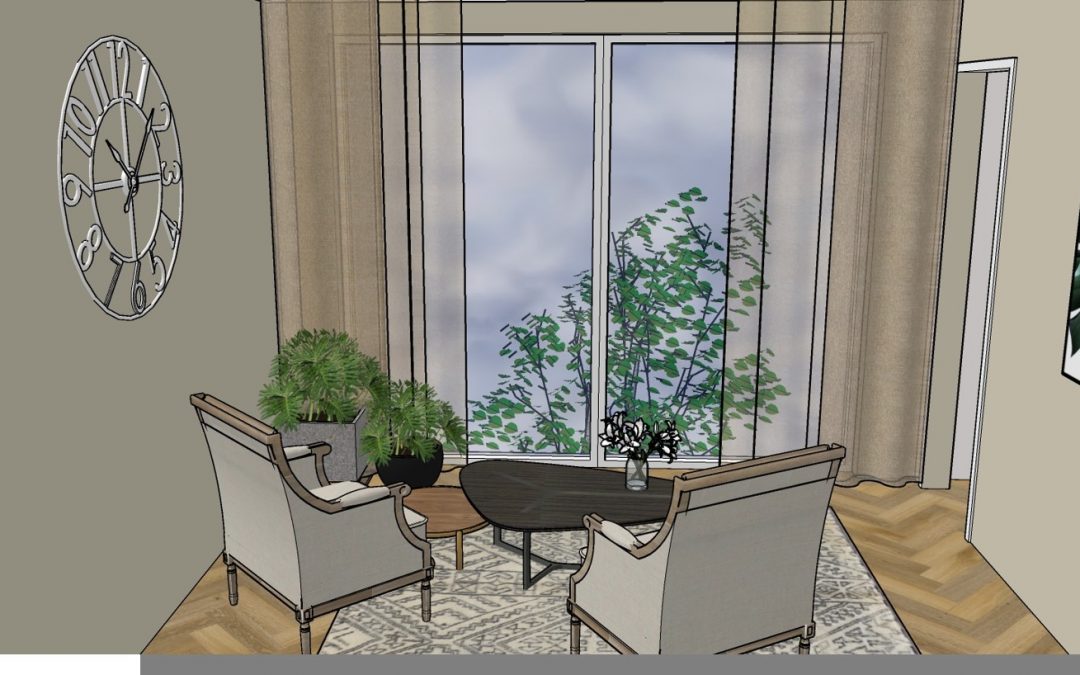 The Brief:  To design a loft extension space to show prospective buyers the potential of the property.  Having already had plans drawn up for a loft conversion, my client decided it was time to move.  However, having already invested in architects plans, she was keen to show potential buyers her vision for the loft conversion.
The Design:  Hazel Boyd Interiors got to work producing a draft 3d model, developing this into a fully furnished concept design.  Having suggested a few different layouts, we decided to focus on keeping the main area as large as possible, to create a more open and versatile space.  We reduced the size of the en-suite to square off the room and created a compact and well-equipped shower room complete with vanity sink unit and toilet.  A custom slopping pocket door was added to maximise space and increase the flow around the bedroom area. This freed up space for a seating area in front of the large expanse of windows, overlooking the pretty courtyard garden.
If you are planning to extend into your loft space, we can work with your architect plans or connect you with a trusted local specialist to produce these for you, which we then develop into a 3d concept design.
 Contact us for further information.