At Hazel Boyd Interiors. We continue to design through the 'Stay at Home' period.  If you're considering an interior project, at home or your business, why not find out more about how we can help you start planning now!
Whether you're re-designing an existing space, or you have planning permission for a new one, now is the ideal time to get in touch.
Designing 'Off Plan'
Do you have planning permission in place and can't wait to start on your new project?  We can start designing for you, no home visit necessary!
We take your existing architects' drawings and get to work on designing the interior.  We look at how we can achieve the best layout and identify any simple changes which make the space work better for you.  Identifying this at the early stages can save time and extra costs involved in producing a new set of plans. I work with your architect to adapt their plans to include these changes.
Bringing your project to life is an essential part of our design package, we start by transforming the floor plan in a model using 3d software, we add furniture, fittings, kitchens and bathrooms, then complete the look with suggested colour schemes.  We can even wallpaper the walls!  Giving you true visualisation, taking out the guess work and providing huge peace of mind.
So you can be ready with your drawings, lighting and socket location BEFORE you call the builders in.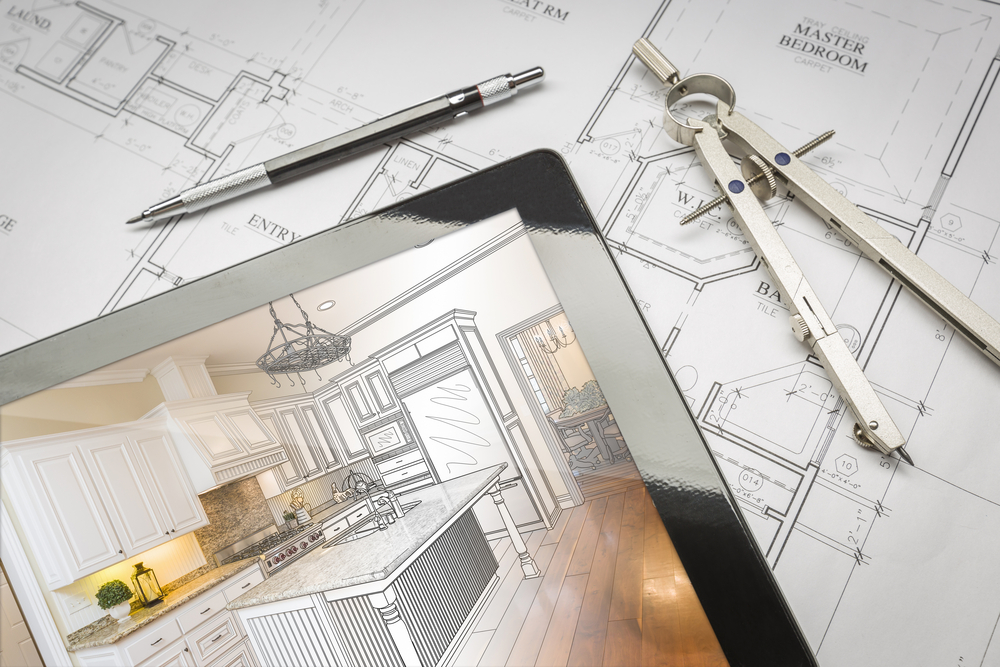 Designing an Existing Space
Using your photos and measurements to create initial ideas, floor plans, drawings and colour schemes – we can create the designs to be ready to move forward when you are.
Why not give me a call to find and get ahead of the curve by planning now.