Like me are you loving a bit of GREEN right now?  It's no coincidence that we are connecting with this colour and the great thing is, you don't need to be outdoors to appreciate this wonderfully versatile natural hue, you can bring it right into your home to benefit from it's positive and holistic effects.
Here at Hazel Boyd Interiors, we love putting together designs and colour schemes that are 'so you'.  We help you discover your Personal Style DNA.  So, let's take a leaf out of Mother Nature's book and discover our inner GREEN goddess.
Whether you're inspired by vibrant leafy designs, playful florals or all over colour, this is a hue that has it all.  Discover your green by using my design inspirations that will have you rejuvenated in no time.
Positive effects of green
Helping us to feel connected to nature, green creates feelings of harmony, peace and reassurance.  Its restful and tranquil qualities are idea for creating a sanctuary within your home.  But rest assured this colour is no wallflower, it will excite and rejuvenate you along the way, just as it does in its natural habitat.
A Shaded Haven
Take a walk through a forest or field and you will discover a vast range, of shades and tones of this hue. Sitting between yellow and blue on the colour spectrum, green can go from playful to serious in no time.  Add some pattern and complementary colours to find the perfect combination for you.  Here are some of my favourites from some of our great British fabric and wallpaper designs.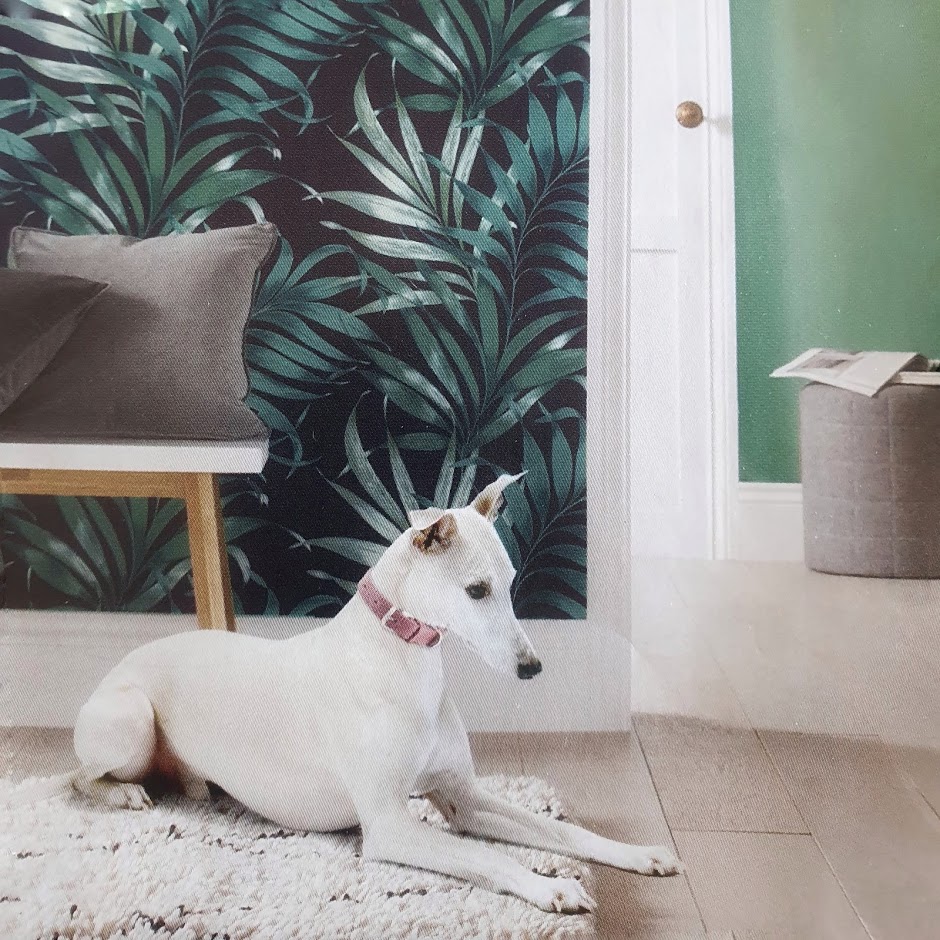 Yasuni Midnight wallpaper by Graham & Brown.  The dark background in this wallpaper creates a vibrant look, softened by the complimentary green wall in the background and the light wooden flooring.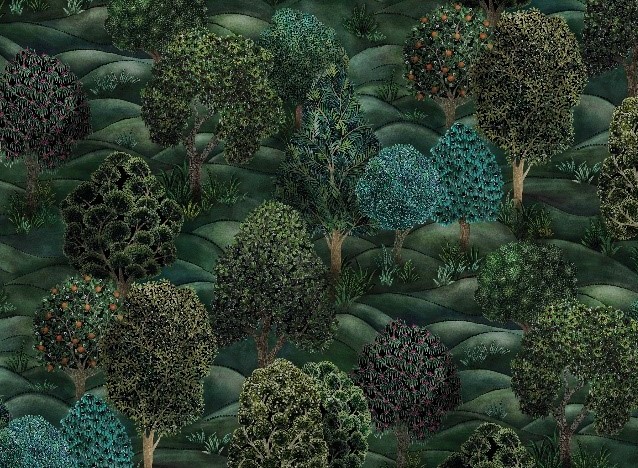 We recently papered a client's wall in this enchanting Forest wallpaper by Cole and Son and the result was stunning!  The intricate details in this large scale design are so vibrant with lots of little jewels of colour popping out from the dense forest background.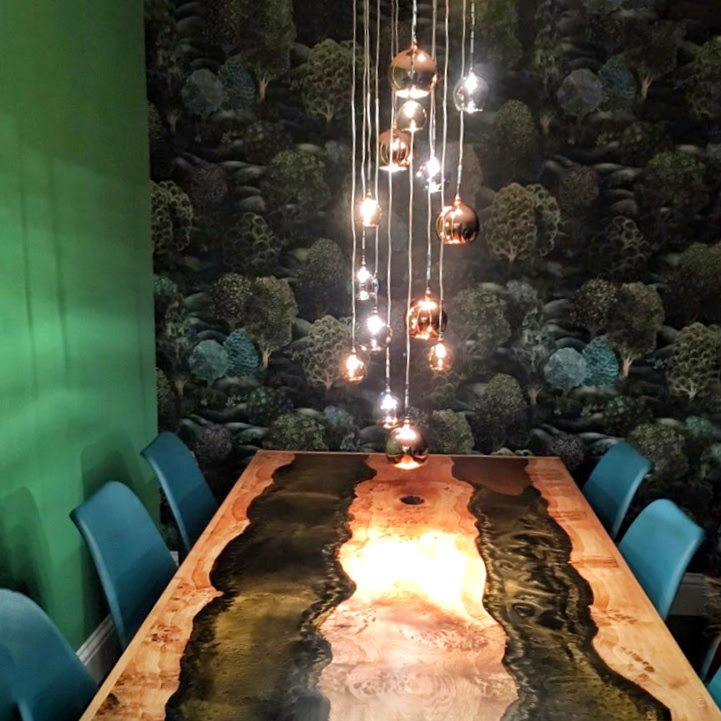 And here is the result… You would never guess this is the dining area of a modern open plan kitchen!. We are completing the look by reupholstering existing sofas in luxurious velvet fabrics in the seating area.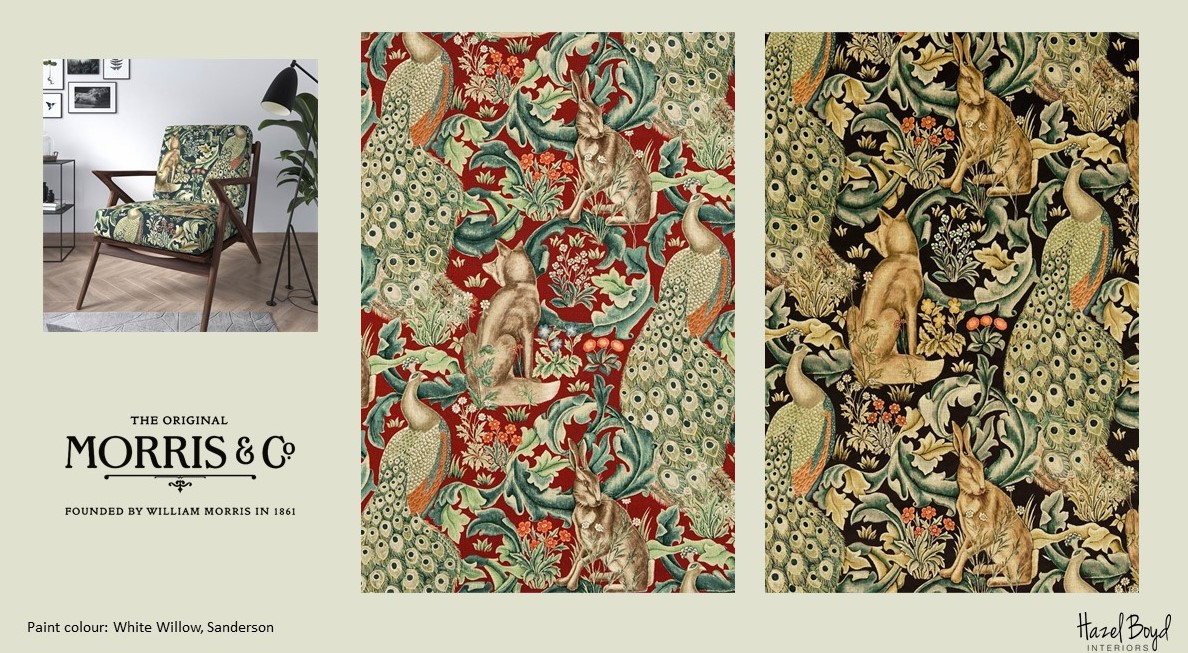 This fun and playful FOREST fabric from Morris & Co. mixes green foliage and wild flowers with an array of wildlife including peacocks, hares and foxes.  Available in either a velvet or linen mix, it is ideal for adding a luxurious element of surprise to your interior scheme.  Inspired by the Forest Tapestry by William Morris this fabric will brighten your day and is perfect for reupholstering a cherished armchair.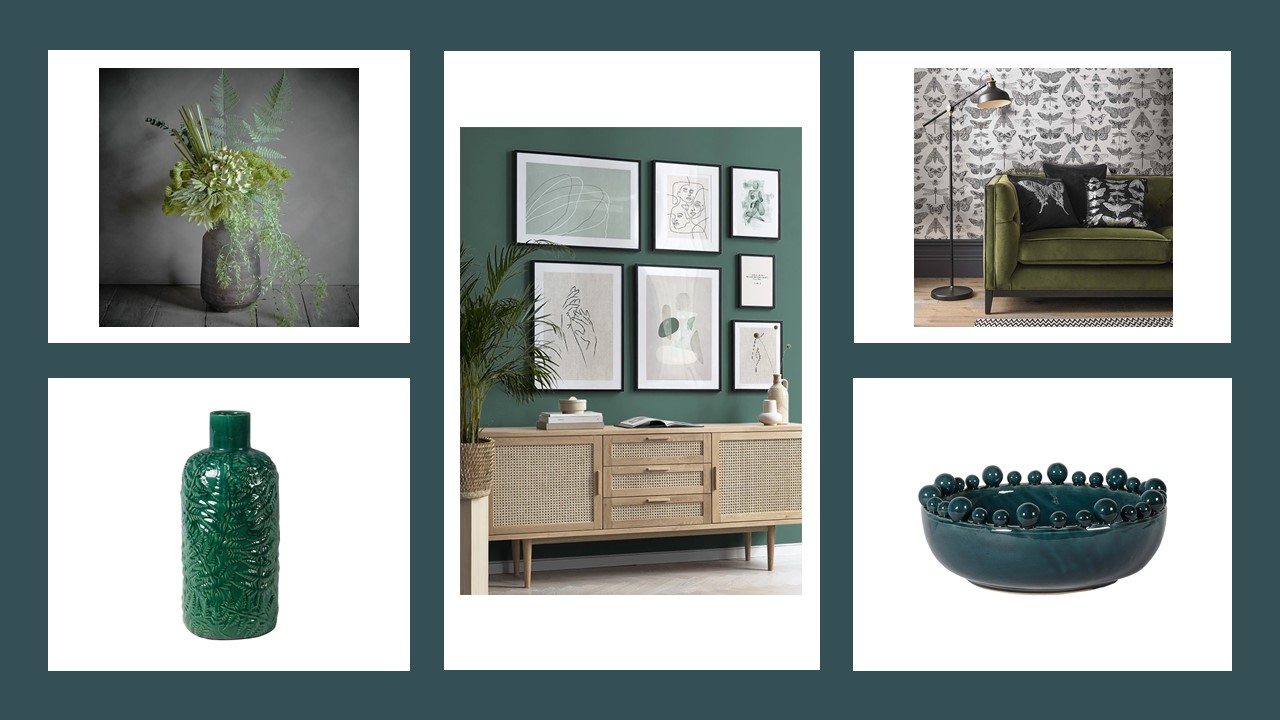 Of course, you don't need to redecorate to appreciate the holistic effects of Green.  A picture wall, a ceramic pot, a piece of furniture or lovely vase with a large display of faux botanicals will have you falling in love with this colour in an instance.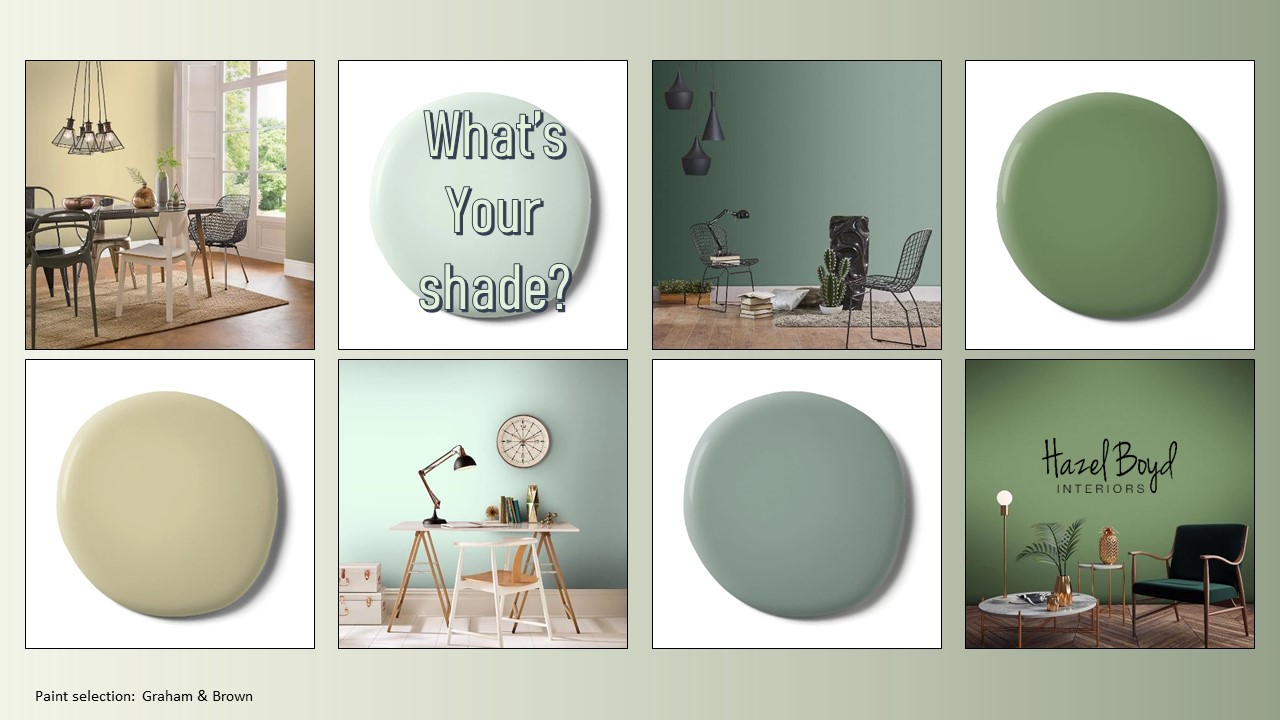 With so many shades of green from the yellow toned chartreuse, lime, cool jade green, emerald, forest, bottle, to the olive and khaki greens just to name a few. Which GREEN are you?
At Hazel Boyd Interiors. We continue to design through the 'Stay at Home' period.  If you're considering an interior project, at home or your business, why not find out more about how we can help you start planning now!
'Hazel Boyd Interiors. Designing together to discover your inner unique style and aspirations. So much to love, you'll want to stay in.'