Our new fixed price Home Office Design offers solutions for an ergonomically and beautifully presented office space, aimed to put a spring in your step and fill you with enthusiasm to get to work in the morning!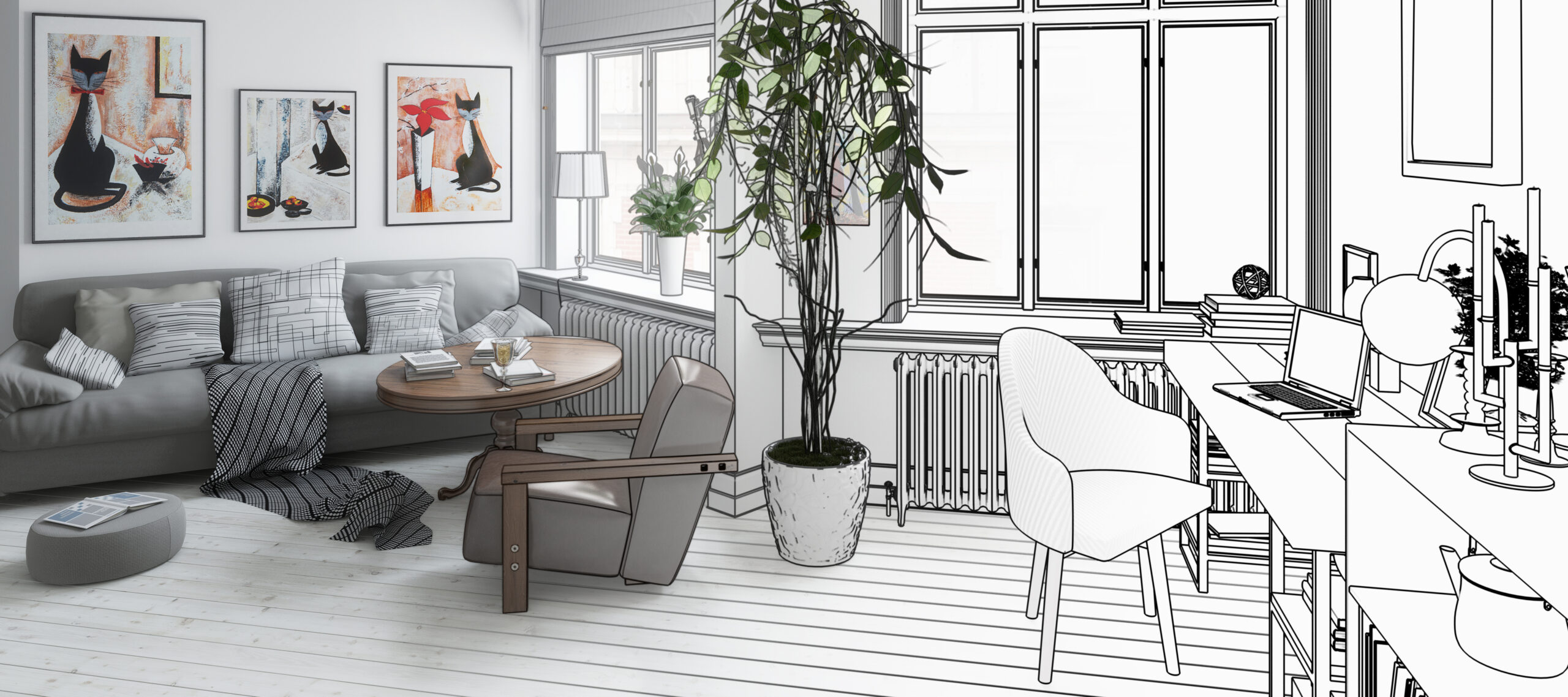 Have you found yourself working from home, or are you planning to in the near future?  What may have started as a temporary measure, we are now finding the option of working from home a more permanent situation.
Your home office package will include a home visit or a Zoom call, whichever you feel more comfortable with, to have a look at your current space.  Once we have surveyed your room (or you have supplied your measurements) we will get to work on space planning your room and drawing up a 3d model as a working drawing for your new office space. From this, we will develop floor plans and 3d visuals and supply you with a specification of products and finishes to furnish your space.
No more Zoom room shame – we will make sure your PC and lighting are set up to enhance your video call presence.
Home Office Design £500 
Of course, your office wouldn't be complete without your IT working efficiently.  If technology is not your forte, our recommended IT specialist can help you with your home office set up so you will be up and running from the outset.  This includes setting up your PC and printer, optimisation of your wi-fi connectivity and ensuring all your devices are connected to a cloud environment for 'working on the go'.  You will also receive a documented appraisal of your setup including any recommendations of software and training you may require.
IT Setup £250